ABOUT ACADEMY OF RECEPROCAL ENDODONTICS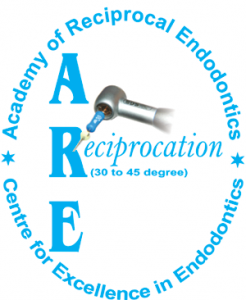 Academy of Reciprocal Endodontics, was started  with a innovative  idea to improve the quality of Endodontics  delivered to the patients by the Dental fraternity. Taking into interest of Dr. Barry Le Musikant  who is the founder of Essential Dental system USA, and his teachings and lectures on reciprocal Endodontics,  which inspired Dr. Aji Mathew Thomas and he took the initiative  to spread the advantages of Reciprocal Endodontics, and its role in providing quality Endodontics, to their clients, with ease by Dentist.
 Provided he is assisted by Dr. Balagopal Sir, and Dr. Ashok Gowda. ARE was  started  with a motto to assist Dentist in their day to day practice where we came across tooth with young pulp chamber;  shrunken pulp chamber; calcifications in pulp chamber; pulp stones, apical calcifications  in tooth, which makes the management  of root canal treatment, challenging and interesting. At Academy of Reciprocal Endodontics, you are taught to manage such tooth with ease using  advances  such as loupes, ultrasonic tips.